Software Development | 4th February 2022
On WAY2PAY Self Order Kiosks, items can be setup with modifier options that change how the item is prepared by the kitchen staff. For example, when selecting an Americano, modifier options such as size, bean type and milk type can be applied to cater for all scenarios the item can be prepared.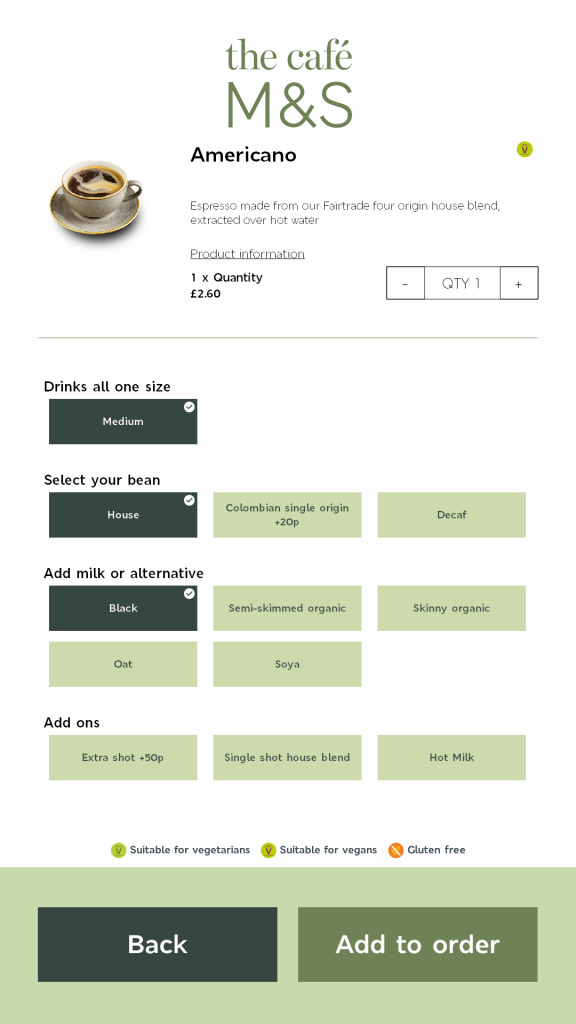 The Self Order Kiosk Modifiers data-driven Back Office module allows users to efficiently create and maintain item modifiers that define what options display on the product screen when the item is selected. The Back Office modules allow the user to:
Maintain multiple modifier options that can apply to items. For example, this could include size options such as small, medium and large, or milk options such as semi-skimmed, oat and soya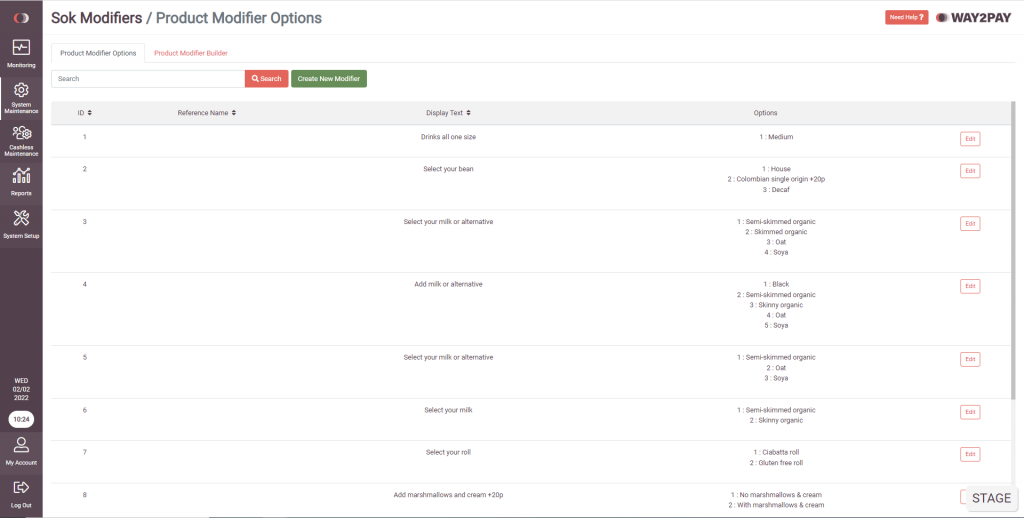 Maintain the top-level item that is used to display on the menu with options to amend the item name, menu description, dietary information and image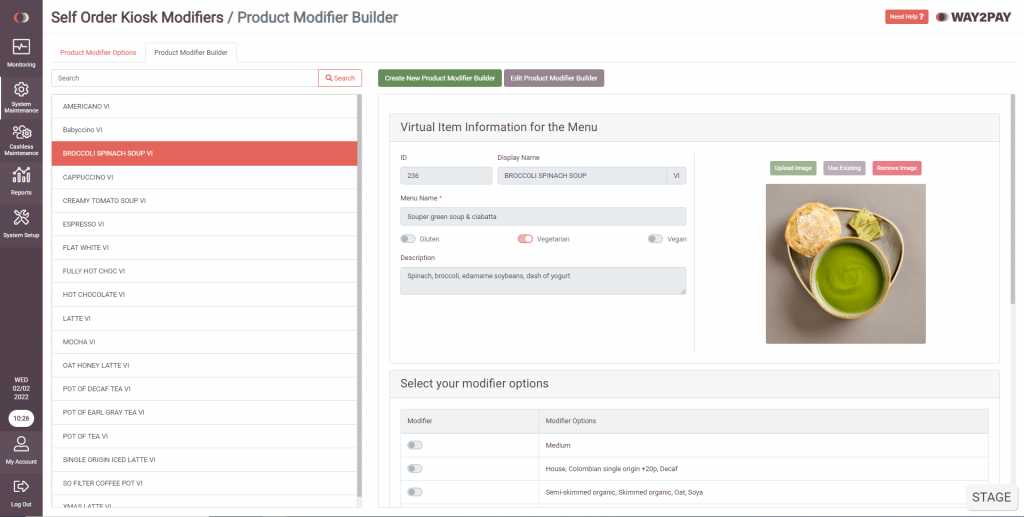 Confirm which modifier options apply to each top-level item and select an item for each possible modifier combination.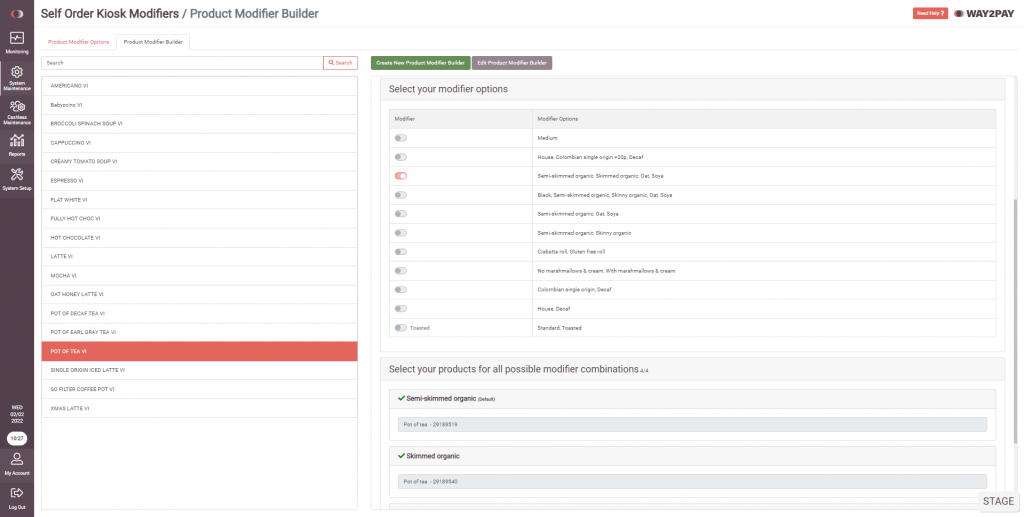 For more information, or to discuss utilising the Self Order Kiosk Modifiers module within your organisation, please contact your dedicated Account Manager.