Introduction
The 'Reconcile Device' module found within the 'Reports tab', then under 'Cashless Reports' allows System Users to check that the physical cash received matches with the amounts recorded by the loading device. It is typically used by finance departments when completing their banking processes and documentation.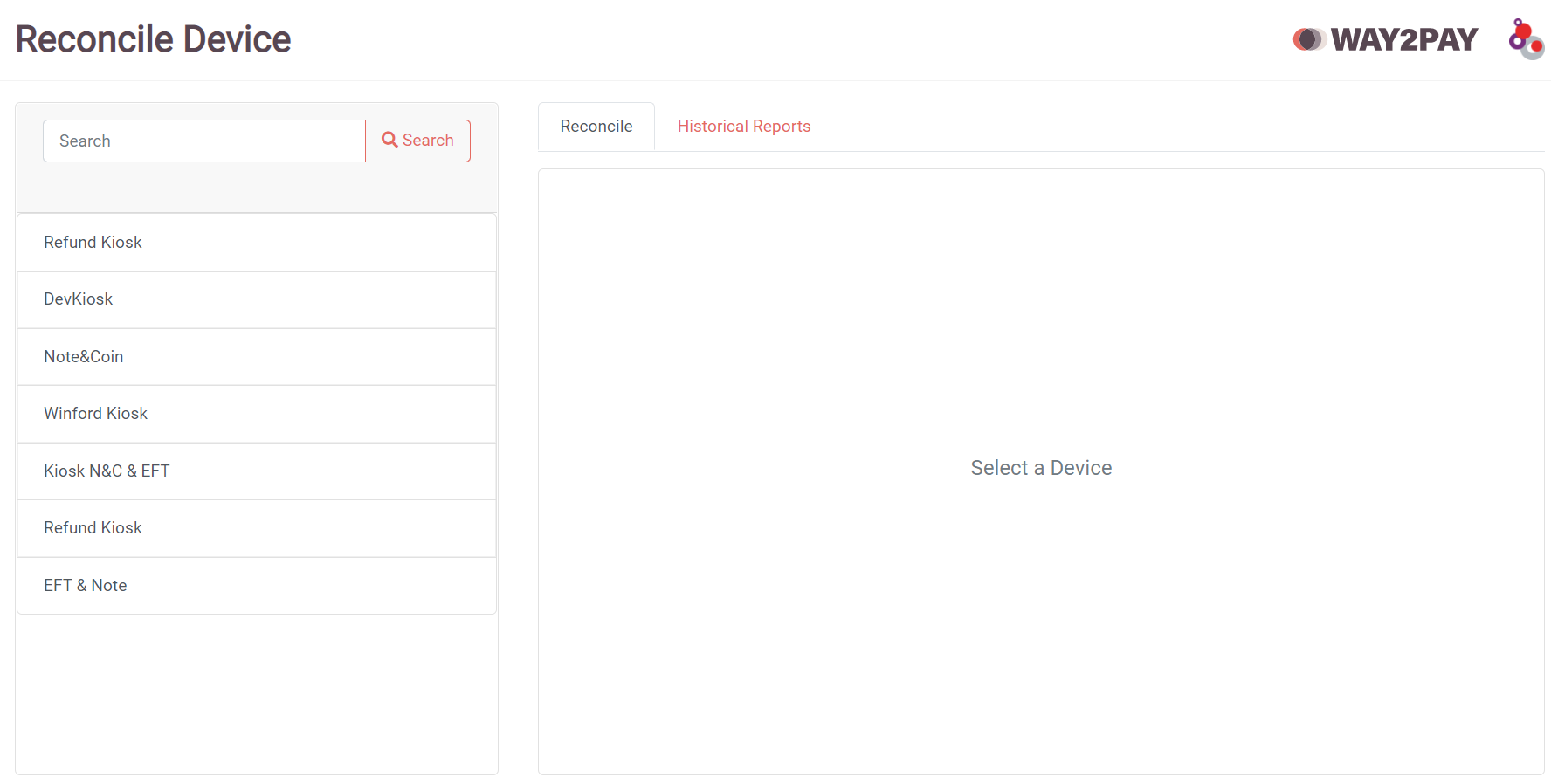 Reconciling a Device
The Admin Card
An admin card should have been created for use by the site upon installation in order to access the 'Functions' menu on a loading device. (If not, or a new card is required, this can be done via the 'Account Manager' module and the 'Create Admin' tab. Enter the card number or tap the new card on the management reader provided and save).
Present the 'Admin Card' to the loading device to open the 'Functions Menu'.
Select 'Reconcile Device'.
Open the door to the loading device using the keys provided and remove all the notes and coins.
Close and lock the door to the loading device and take the notes and coins to be stored in the relevant department safely.
The Back Office
After removing the money from the loading device and selecting 'Reconcile Device' the system will send the information to the back office ready for a System User to action the following steps.
Log into the Way2Pay back office
Select the 'Report' tab.
Select 'Reconcile Device'
Choose the device to be reconciled from the list of devices on the database. This can be searched for by typing in the search box.
Complete the reconciliation form shown below by entering the quantities for each denomination of note or coin.
Review the 'Variance' column to check that the amount of money expected by the loading device matches with the amount that has been removed from the device.
Save the reconciliation report when completed by pressing 'Save'
Confirm the reconciliation in the box that appears and record any notes against any variances.
Device reconciliation is now complete.

View Previous Reconciliation Reports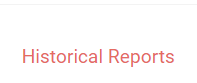 To view the history of a device and previous reconciliation reports take the following steps.
Log into the Way2Pay back office
Select the 'Report' tab.
Select 'Reconcile Device'
Choose the device that you wish to see a report for from the list of devices on the database. This can be searched for by typing in the search box.
Press the 'Device History' tab.
Choose the report from the reconciliation date range that is required.
Choose the format that you want to export the report in. Either PDF, CSV or Excel.
Enter your email
The report will be emailed to you
Reconcile Device Screenshots